Lighting & Electrical: Let There Be Light
Lighting is essential when performing tasks related to construction, especially when you're dealing with electricity or running wires. We all know that not every jobsite is the same, so we must be prepared when the time comes. Temporary lighting is often a necessity when wiring a burned-out location and or structure that doesn't have electricity readily available, we make sure to provide a safe, lighted environment for: example when your home or facility is properly secured and boarded-up with no electrical, YOU'RE GOING TO NEED TEMPORARY LIGHTING. When entering the building to view the damages, as well as retrieving personal contents, and itemize the damage at hand.
Fire investigators
Insurance adjusters
Returning fire victims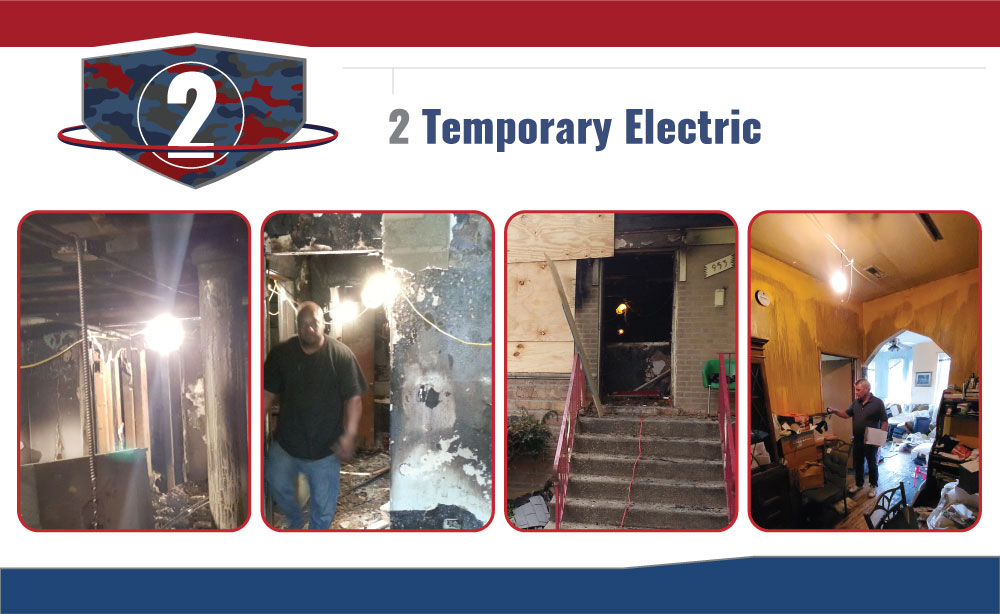 Cory Meister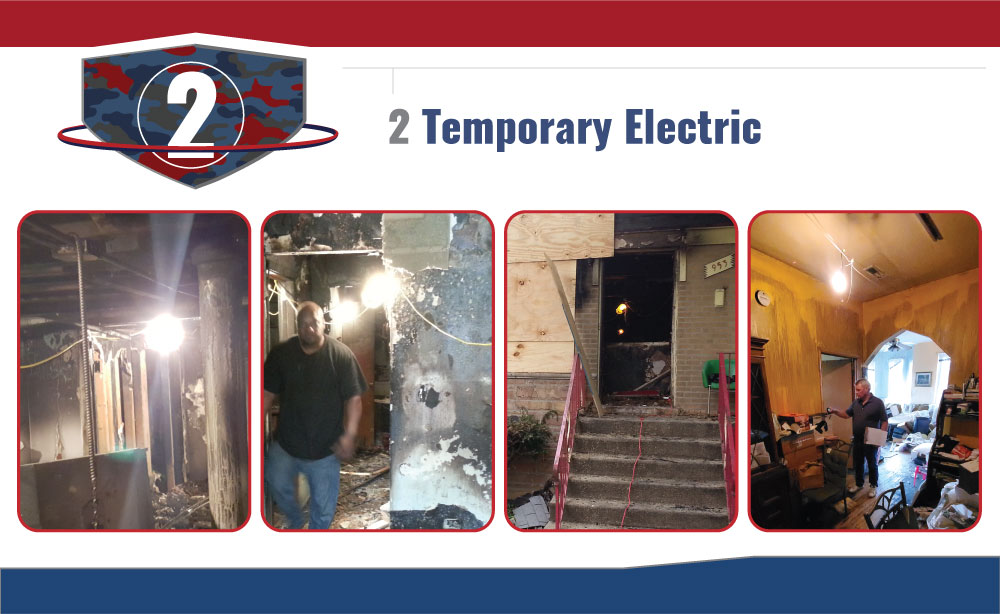 Temporary Lighting
Am-Cats Ems certification program is designed to provide the correct techniques in setting up temporary lighting caused by natural forces, unexpected catastrophes.